Hello Everyone!!
The day we have ALL been waiting for is FINALLY HERE!!!!!!!!!!!!!!!!!!!!!
We are so excited to begin this transition to what we will all come to know as our "new normal"!!
The re booking process is going to be a bit daunting as I am sure you all can imagine.
We have put a tremendous amount of thought into how to go about accommodating each of you in the fairest, most timely manner possible.
Please read the following CAREFULLY!!!!
If you have a scheduled appointment on MONDAY MAY 18TH OR AFTER, IT WILL BE HONORED AS CLOSE TO THE ORIGINAL DATE AS POSSIBLE. We will reach out to you personally if we need to adjust the time and date of your appointment.
We will be re booking past appointments on a FIRST COME/FIRST SERVE basis. We ask that you contact us at the following numbers to schedule. Please note that our online booking will continue to be disabled until further notice.
JILL @ (843) 480-1446
SHANNON @ (843) 696-1235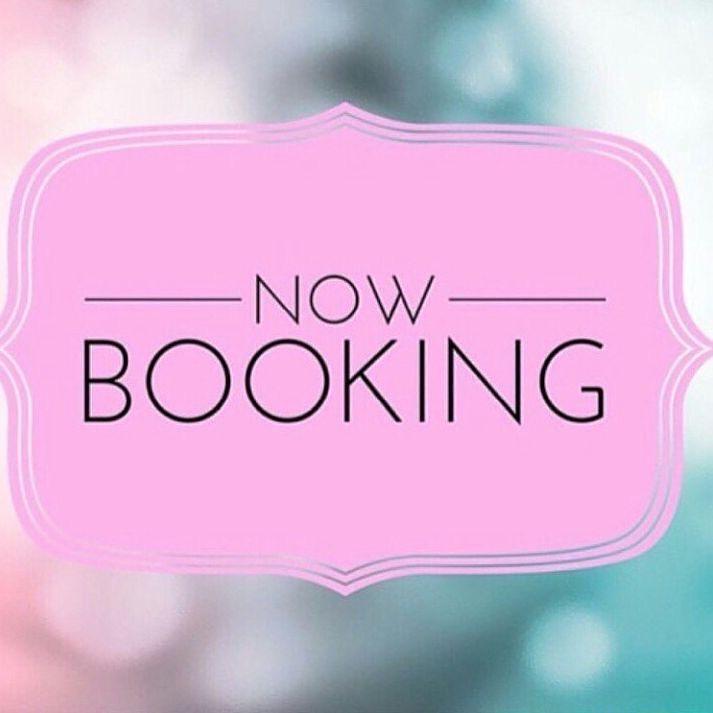 COVID-19 GUIDELINES
The following guidelines have been put in place by our state and local officials, DHEC/CDC, and the Shag Salon/Cirque Salon Studios Management. They are intended to ensure the safety of our clients and staff. Exceptions to these will, unfortunately not be possible and will be in place until further notice.
*WE WILL BE RESUMING A FIVE DAY WORK WEEK PER STYLIST WITH NORMAL WORKING HOURS IN PLACE. MEANING, JILL AND SHANNON WILL BE SEEING CLIENTS SIMULTANEOUSLY. THERE WILL BE A MAXIMUM OF FOUR PEOPLE IN THE SALON AT ANY GIVEN TIME.
*SHANNON WILL BE IN THE SALON MONDAY THROUGH FRIDAY
*JILL WILL BE IN THE SALON TUESDAY THROUGH SATURDAY
*IF YOU OR A MEMBER OF YOUR HOUSEHOLD IS EXHIBITING ANY SYMPTOMS OF COVID 19, (COUGH, FEVER OR SHORTNESS OF BREATH) WE ASK THAT YOU DELAY OR RESCHEDULE YOUR APPOINTMENT.
*IT IS RECOMMENDED THAT CLIENTS (OR MEMBERS OF THEIR HOUSEHOLD) WITH ANY SORT OF COMPROMISED IMMUNITY DELAY BOOKING FOR AN ADDITIONAL FOURTEEN DAYS.*WE WILL EACH SEE ONLY ONE CLIENT AT A TIME AND NO ONE ELSE WILL BE ALLOWED IN THE SALON DURING YOUR SERVICE (NO FRIENDS OR FAMILY MEMBERS MAY ACCOMPANY YOU). ACCOMMODATIONS MAY BE MADE FOR CLIENTS REQUIRING ASSISTANCE FROM A DESIGNATED CARE GIVER.
*ALL CLIENTS WILL BE REQUIRED TO WEAR A SELF PROVIDED MASK WHILE THEY ARE IN THE SALON. SHAG SALON STAFF MEMBERS WILL WEARING A ASK AND GLOVES DURING YOUR SERVICE. WE WILL ALSO BE USING SINGLE USE CAPES, APRONS AND TOWELS.
*ANYONE NOT WEARING A SELF PROVIDED MASK WILL NOT BE ALLOWED IN THE SALON FOR ANY REASON!!!
*HAND SANITIZER AND WIPES WILL BE PROVIDED AT OUR ENTRANCE AND MUST BE USED BEFORE ENTRY INTO THE SALON.
*PLEASE ALERT US VIA TEXT OR WAVE FROM THE WINDOW 😉 WHEN YOU ARRIVE AND WAIT IN YOUR CAR OR OUTSIDE OF THE BUILDING UNTIL YOU RECEIVE A MESSAGE FROM US TO COME IN. THIS WILL ALLOW TIME FOR THOROUGH CLEANING BETWEEN CLIENTS AND MINIMIZE THE AMOUNT OF PEOPLE IN THE SALON AT ONCE.
*WE WILL BE USING A CONTACTLESS THERMOMETER TO CHECK FOR SIGNS OF FEVER BEFORE WE BEGIN YOUR SERVICE. SHAG SALON STAFF WILL BE CHECKING OUR TEMPERATURES ON A DAILY BASIS AS WELL.
*THERE WILL NO BLOWDRY SERVICES PROVIDED UNTIL FURTHER NOTICE. THIS WILL ALLOW FOR MORE TIME IN BETWEEN CLIENTS TO SANITIZE WORK AREAS, REDUCE CONTACT TIME AND DECREASE THE CHANCE OF AN AIR BORN SPREAD OF THE VIRUS.
*ALL COMMON AREAS, WITH THE EXCEPTION OF RESTROOMS, WITHIN CIRQUE WILL BE OFF LIMITS TO CLIENTS.
*NO BEVERAGES WILL BE SERVED IN THE SALON. YOU MAY HOWEVER, BRING IN YOUR OWN WATER BOTTLES OR BEVERAGE OF CHOICE. NO FOOD WILL BE ALLOWED IN THE SALON DURING YOUR SERVICE.*AS THE OFFICIAL GUIDELINES CONTINUE TO BE UPDATED, CHANGES TO THE ABOVE MENTIONED MAY OCCUR.
Given all of the protocols to be followed, the process of getting back to a regular schedule will take some time and continued patience from us all. We ask that you PLEASE bear with us! We promise we are doing the best we can to move this along as safely and seamlessly as possible.Again, we want to thank each and every one of you for your unwavering support during this difficult time. Jill, Ashley and I feel truly blessed to have you all as clients and friends.
We look forward to seeing you all SOON!!
Love and Good Health!
Shannon, Jill and Ashley.